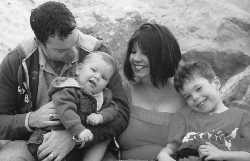 Bringing up a 'normal' child is life changing and challenging.
Finding out your child has special needs is an horrific experience, we know, it happened to us.
The truth is we, and you, are not alone. Other parents have experienced the same feelings, this website and community was designed to bring parents in this position together and give a platform for parents to discuss and ask advice of those in a similar position.
The sites brand new and therefore to be useful we need parents of disabled children to join and make the community a valuable resource for all of us, so please take a couple of minutes and click on the 'register'. Thank you
We hope that you will find this site useful.
David and Mandy Stratton