Jacob now needs several medications throughout the day.
These, like most liquid based medicines are provided in glass bottles – when we had a day out, we were concerned that these could smash. A solution is out there – one of our friends, (whose child also attends Foxwood School with Jacob) told us about these great plugs –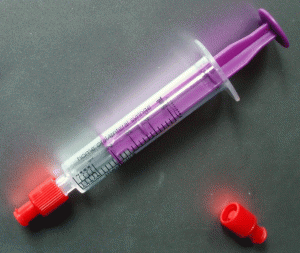 We can now just measure out each dose and cap off a disposable syringe with one of these plugs, meaning we no longer have to take the glass bottles with us.
They are called 'Vygon Universal Plugs' they come in boxes of 100 and the product code is '9888'. Homewood (who supply the gastric feed) can supply, but I would suggest speaking to your dietician first.