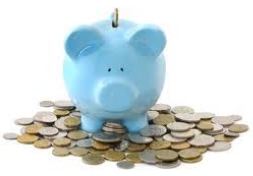 Lot's of help is available – if you know where to look. You'll find some information on well know benefits together with lesser know charities below which can make a real difference when bringing up a child with extra needs.
Carers Allowance
This really is a 'basic level' financial support (when compared to cost of private nurse), but it's there and you should take advantage of this benefit.
Disability Living Allowance
Combined with Carers Allowance this is the main form of state income for a disabled person – and you are entitled to this if you have a disabled child (paid to parent/carer). Motability is also a component part of the DLA payment – if you are entitled to this payment the scheme enables you to exchange this component to obtain a new car, powered wheelchair or scooter.
Blue Badge
We were not sure we would be entitled to this, but after a little fight we managed to get hold of a blue badge and it really helps with day to day life. It also allows you to register two cars to be congestion charge exempt – a big help if like us, you have to head into London for major hospital appointments.
Family Fund
The Family Fund helps families with severely disabled or seriously ill children and young people aged 17 and under to have choices and the opportunity to enjoy ordinary life.
We give grants for things that make life easier and more enjoyable for the disabled child, young person and their family, such as washing machines, driving lessons, computers and holidays.
The Fund is a registered charity, helping around 55,000 families on the lowest of incomes across the UK. We provide grants to families totalling £33 million pounds a year.