From funding to family holidays, resources and 'tools' that we have found really useful. If you know of a site or service that's helped, please add to the page!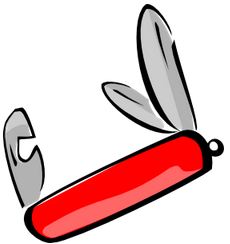 SUPPORT:
National Portage Association
The National Portage Association was established in 1983 to offer support and information to parents and professionals involved in Portage and has been at the forefront of developments in support to young children and their families since then.
The Association became a charitable company in 2001 with a Board of Trustees, elected from amongst the members to manage its business, monitor standards of training and service delivery and oversee research and developments.
The Association aims to:
work with families to help them develop a quality of life and experience for themselves and their young children in which they can learn together,
play together, participate and be included in their community in their own right
play a part in minimising the disabling barriers that confront the young children and families receiving Portage services
support the national and local development of inclusive services for children
Cerebra
Unbelievably the government do not fund the purchase of a specialist car seat for disabled children. We managed to get funding through this great charity.
Caudwell Children's Charity
Caudwell Children is a national charity based in Stoke on Trent that provides specialist equipment, treatment and therapies for sick and disabled children across the UK as well as our Destinations Dreams holiday for children (and their family) fighting life threatening conditions.
Epilepsy Parents
This site was set up by the parents of Sarah who desperatly wanted to find other parents like them that go through so many trials with this condition of epilepsy. Also Sarah believed she was the only girl in the world to have this condition and they wanted to show her that this was not the case…
Parents Consortium
The Parents Consortium is a charitable company who provide services to families, schools, hospitals, children's homes and other organisations who need our support. Our membership is open to all parents and carers who have a disabled child aged 19 or under in the Dartford, Gravesham and Swanley area.
Counselling Directory
Counselling Directory is a confidential service that encourages those who need a little help to seek it. The directory contains information on many different types of distress, as well as articles, news, and events. To ensure the professionalism of the website, all counsellors listed have provided qualifications and insurance cover or proof of membership with a professional body.
BENEFITS:
Please see separate page.
Click here.
HOLIDAYS & SHORTBREAKS:
I have started to build the Holiday site for and-me.org.uk You can find it at www.and-me.org.uk/holidays – work in progress, but trying to manually search for suitable properties available for families with disabled children. Have a look and let me know what you think – good discounts available too!
Elmfield Farm Cottages
Situated close to Stelling Minnis, a pretty village high on the Kent Downs, only 7 miles from the cathedral city of Canterbury, our two detached cottages provide a perfect base from which to explore the many attractions of the surrounding area. We look forward to welcoming you to Elmfield. The farm is a former smallholding of 30 acres which is now used for sheep farming and hay making. We keep alpacas, a few chickens, lambs, ducks and guinea pigs for our guests to meet and provide a few very tasty free range eggs. Standing amongst the old farm buildings, each cottage has its own patio and lawned garden area. Great access and facilities for the families with disabled children.


Co-Operative Specialist Travel
The Co-operative Specialist Travel advisor's believe that travel should be enjoyed by everyone, which is why they have taken time to listen to those travellers with specialist requirements to understand how best we can serve their needs. I've had many dealing with the Co Op during my career and have no hesitation in recommending them. "We have used this feedback to provide you with a tailored travel service. This includes Specialist advisors who have gone through extensive training, so are able to offer expert knowledge and advice. These advisors nominated themselves for the role through a passion or personal interest, which is why we proudly use them as our representatives."
Exclusive £50 off your next family holiday. To claim this discount, please quote SPEC01 over the phone or to the Specialist Travel Advisor at your Local Specialist Travel store see website for contact details. Terms and Conditions: £50 is off per booking and applicable to Can Be Done, Enable, Red Point and Traveleyes tour operators only subject to a minimum spend of £499 per person. Terms and Conditions apply please ask your advisor for full details. We reserve the right to withdraw this offer without notice. A 2.5% surcharge will be applied to all credit card transactions. Agents for ATOL protected tour operators.


Travel Insurance with Staysure
We actually discovered this company via an old travel industry colleague, they specialise in pre-existing medical conditions and amazingly Jacobs Cerebral Palsy only added £15 to the cost of an annual Europe policy!
Click on the logo and check out the prices!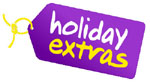 Another great option for pre-existing medical conditions and another company offering a fantastic 5% discount to and-me.org.uk members.
To enquire, please phone 0871 360 2500 and quote "ANDME". If you are looking to book Airport Parking or an Airport Hotel, (at Guaranteed Best Prices) you can also book via Holiday Extras via the following link click here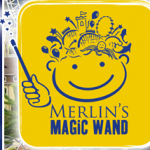 Merlin's Magic Wand
Merlin's Magic Wand has been set up by the Merlin Entertainments Group ("Merlin") to provide magical experiences at its attractions. We aim to give children who are seriously ill, disabled or disadvantaged the opportunity to enjoy attractions that they may otherwise not have been able to. Attractions include Legoland, Alton Towers, Chessington and more.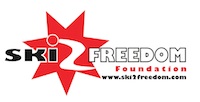 Ski To Freedom
Ski 2 Freedom, a not-for-profit Foundation, provides comprehensive information on snow-sport and mountain activities to meet the specific needs and requirements of people with a disability or special need so that they have an independent choice of location and activity. Winter or summer activities in the mountains – please contact us for more information. info@ski2freedom.com

CLOTHING:
Rackety's
Found this great site – it makes a change to see some bright, nicely designed clothing suitable for specialist needs.
– At Rackety's we are proud to be different, we can't really call ourselves a fashion business and we're not exactly a healthcare business either. We simply set out to add some normality and bit of sparkle to the rather grey world of adaptive clothing.
COMMUNICATION:
Makaton Books from Amazon.co.uk

Jacob, our four year old is just starting to learn about eye-pointing, the standard used is called Makaton.
Amazon offer a good range of basic books.
Book Start Scheme
The Bookstart Scheme offers the gift of free books to all children at three key ages before they start school, to inspire a love of reading that will give children a flying start in life.
Bookstart Baby packs are usually supplied through health visitor at birth, packs are provided for 18 – 30 months.
Bookstart treasure chests are provided for 3 – 4 year olds from local libraries.
Bookstart special for children with additional needs. (Deaf or visually impaired)
Book shine for visually impaired, Booktouch for deaf children. Duel languages packs available too.
Singing Hands
This site shows parents/carers a range of signs to help communicate with young babies and disabled children. They show how to sign for MORE, ALL GONE and MILK to help your little one communicate his/her needs.
ACE Centre Advisory Trust
Lots of really useful information for carers of children who can't speak and find communication a challenge. They offer assessments and training – a really fantastic resource…
AN INTERESTING READ:
Where the Heart Listens
A handbook for parents and their allies in a global society –
Awarded the * Parent Tested Parent Approved PTPA Seal of Approval (in the US)
Further details can be found at www.parentsforum.org where sample chapters can be downloaded at no charge. Parents Forum is based on the thoughtful examination of eight original questions about family life issues. This handbook is designed to be a "workshop in your pocket" and can help parents and children improve their communications skills.